Earlier this year I travelled to London with my siblings to see Rupi Kaur. As it was only my sister who had visited London before, we decided to go for two nights to make a little holiday out of it. I have already mentioned seeing Rupi in a previous post, so I thought I would focus this one around London in general.
We flew out from Cork into Stansted, and stayed at the London House Hotel in Kensington. I booked it through booking.com and managed to get a great deal. Our hotel was in a great location and was perfect for our stay. I was so excited, I've wanted to visit London for ages. Mad that I'd never been there before, especially since I'm British! I decided to run through a few things I noticed while I was over there. Hope you enjoy!
I'm such a sheltered country mouse. The underground was very alien to me. Let's see where we end up, shall we?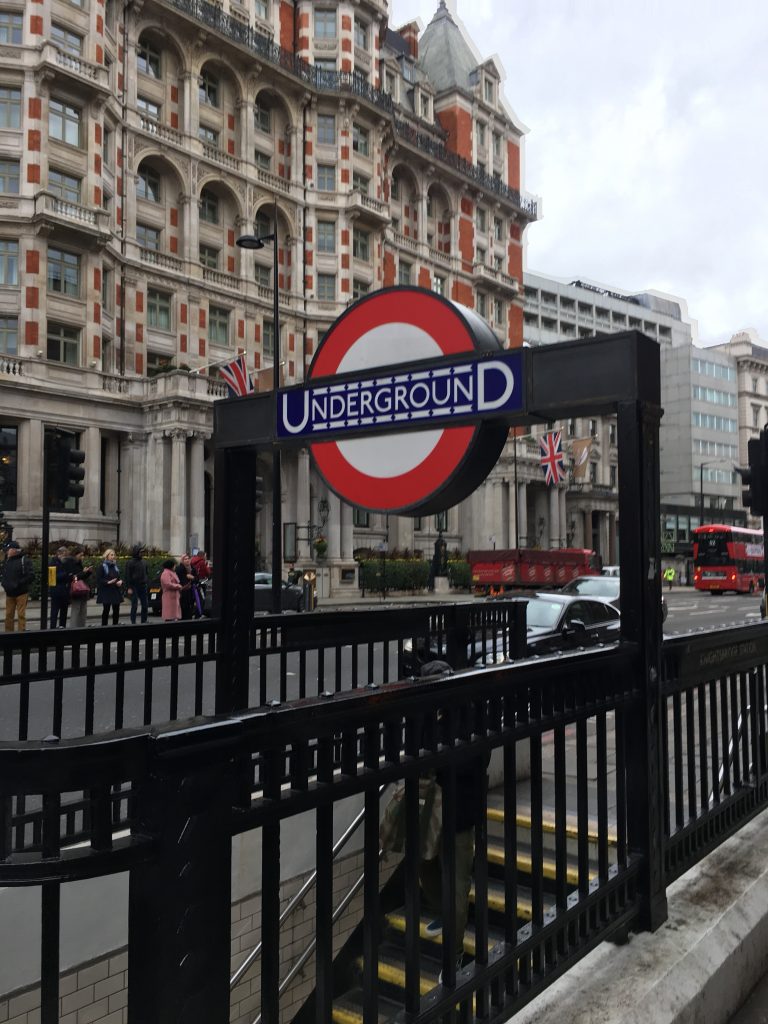 I'm convinced they've swapped Theresa May with her wax figurine at Madame Tussauds. The absolute IMAGE.
We tried Persian food in a cute little restaurant near our hotel. I don't know if it would be my go-to dish, but overall it was very tasty so I'm glad I tried it for the experience. The atmosphere was lovely too.
Buckingham Palace isn't as Princess-ey as I imagined. It really is just a big house, personally I think they could do with a few turrets and maybe a dragon. Preferred the vibe of Kensington Palace although would not decline an afternoon tea invite. In the picture below I'm at the changing of the guard, absolute chaos!
I didn't feel overly comfortable using the loo in Harrods. I'll pick up my Gucci belt on the way out lads xx Although, it was definitely a must visit for me because I always hear about it. Not much to do if you're like me and have four quid in your bank, but well worth a gawk for the sake of Insta.
I need to go back to see Big Ben. While I was there it was under construction for the first time in god knows how long. Classic me, eh?
You need an entire holiday just for the Natural History Museum. It's so cool and such a beautiful building, but my god was it massive. Also felt like Ben Stiller the whole time waiting for things to come to life.
I have a new perspective of the Notting Hill movie. It ain't so glam when Hugh ain't with your clan. This was a cool experience though because it really was just a door. Anyone else LOVE that film? I'm just a girl, standing in front of a door…
It's another amazing city ticked off the bucket list. I definitely want to go back to watch a show. Also, macaroons are a must!
The tourist attractions aren't as close together as I imagined. Like maybe this was just me being a bit thick, but bring your walking shoes!
A bag of chips always taste nicer when you're on holiday. Okay so I already knew this, but it's definitely confirmed it. We enjoyed these ones wrapped in newspaper at the Tower of London.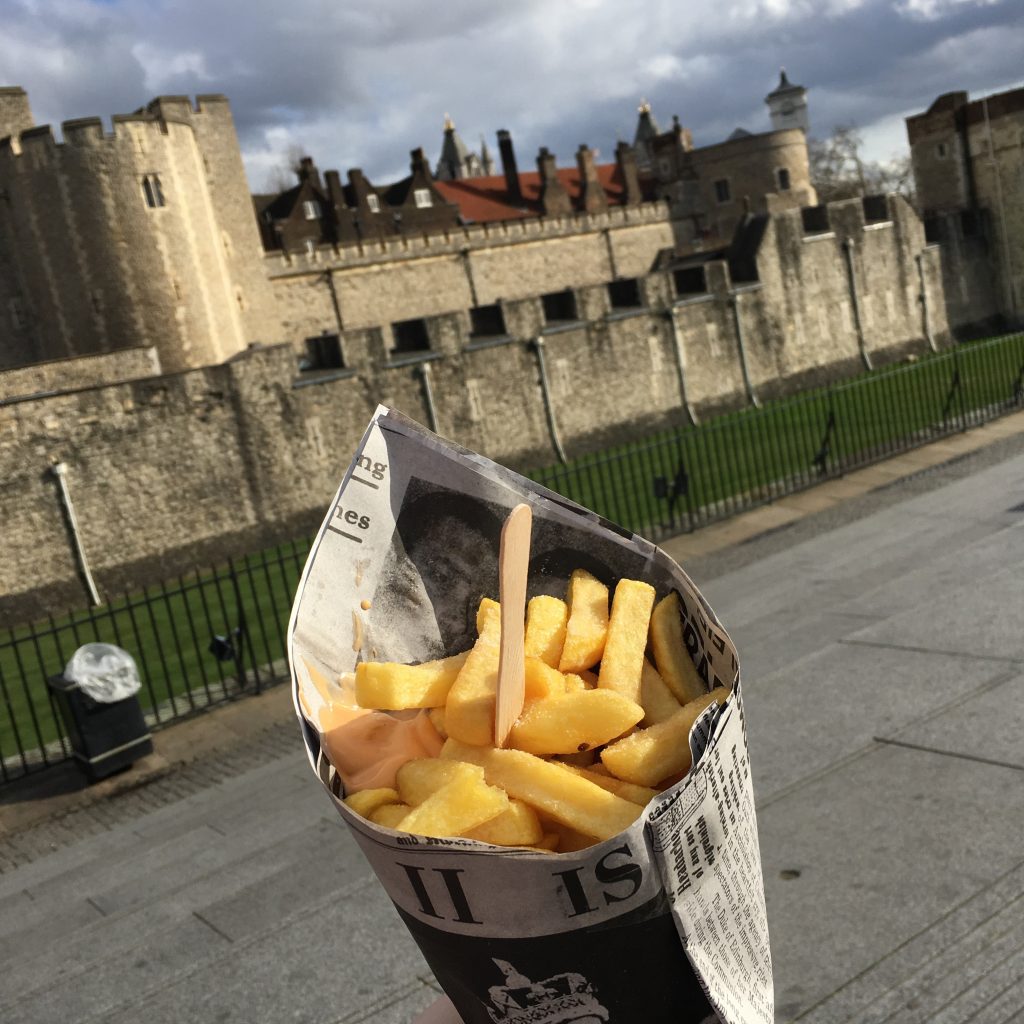 Rupi Kaur is queeeeeen. Again, just confirming the facts. You can read more about this in a previous blog post.
No siblings were harmed in the making of this holiday. We actually managed to get along the majority of the time.
London is still calling, I must go again to squeeze in the rest of the things I wanted to do. I haven't mentioned it already because I don't have any pictures, but would highly recommend the London Dungeons! The picture below was taken in a cute cafe near Harrods.
Have you been to London? Would you go again? It was completely different from what I imagined, but I did think it was a stunning city. Would love to go back and soak up all of the quirky things to do off the beaten track.
Any questions about it, let me know!
Fe xx